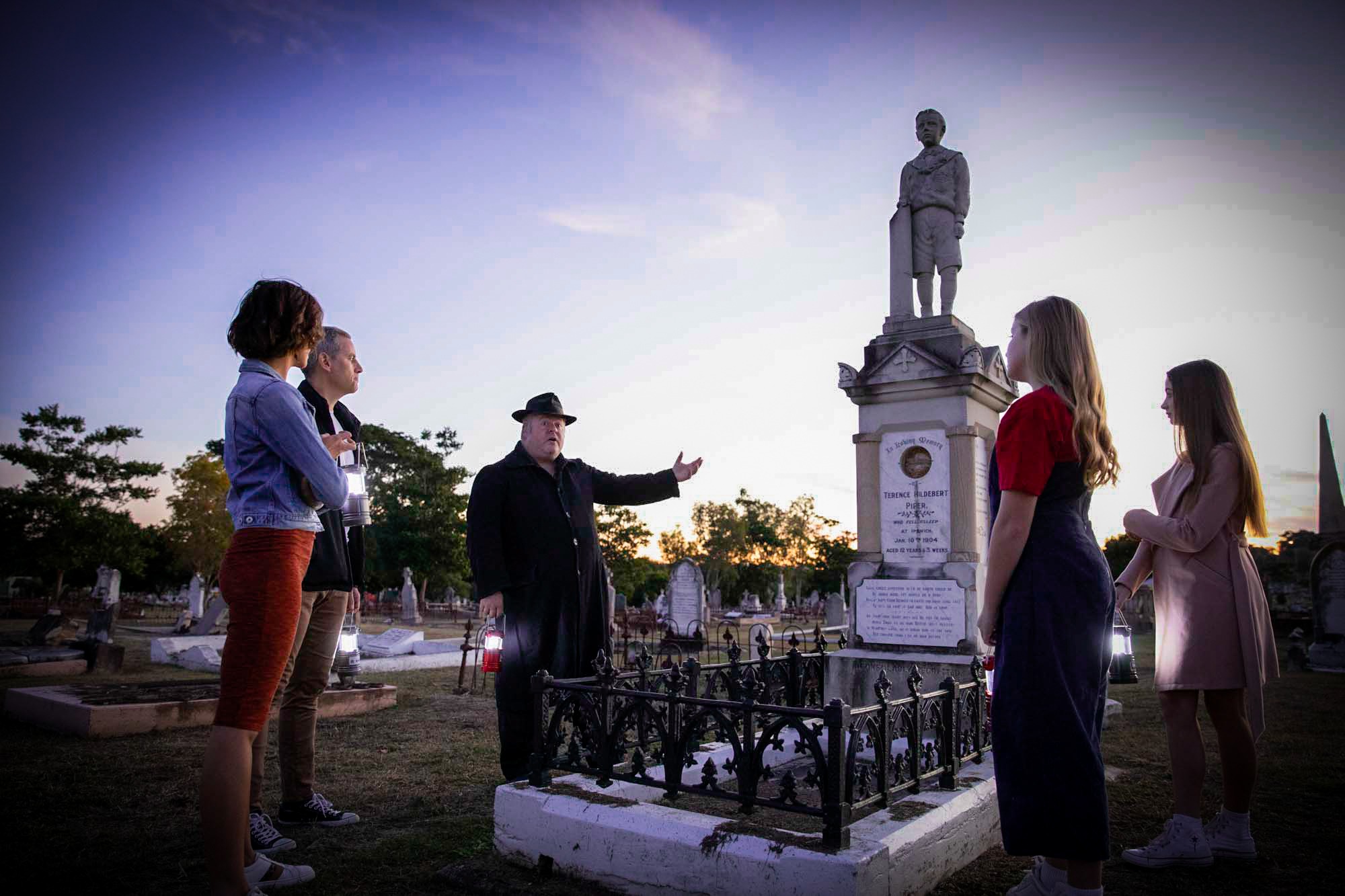 About our Programs
Immerse your students into Queensland's history, where they will learn both the true crime stories that shaped our River City, and the Haunted History of Brisbane's spookiest locations.
We offer tailored guided tour packages to suit a range of groups including primary schools*, secondary schools, universities and after school care services*. Our experiences will be sure to excite and educate your students, and are led by experienced, engaging and knowledgeable tour guides.
*Please note students must be 10 years and over.
Haunted History Tours
Ghost Tours Australia combines the unique experience of visiting some of the nation's most historic haunted sites with the ancient art of storytelling. Hear the haunted heritage of these sites including classic local ghost stories, urban legends and myths, true tales of tragedy, crime, murder, mystery, magic, love & death.
We have a range of walking tours spanning Brisbane and Ipswich.  Please see more info on our different tours by following the links below:
These tours are perfect for students studying: Visual Arts, Tourism and Business, Creative Writing.
We also offer True Crime Tours for students – Please follow the link here for more information.
Program Inclusions

Each of our experiences offer the following inclusions:
FREE admission for supervising staff (1 per 10 students)
Completely private group tour
A knowledgeable guide ready to answer all your questions
A date and time that suits you*
*Please note all tours are subject to site and guide availability. If your preference is not available, we will provide alternatives to work with your schedule.
Guest Speaking
Don't have time to visit us? We can come to you!* Historic Australia offer Guest Speaking options across a range of topics, including the infamous Boggo Road Gaol.
Please see more information here: Guest Speaking – Education
*Subject to guide availability and travel/ distance restrictions.
Book your Educational Experience
If you have a group of 20 or more students, you can book any one of our experiences for a private tour.
If your group size does not meet the minimum requirement, you can still  have a private tour, however please note you will need to pay the minimum 20 attendee cost.
Fill out the booking form attached and we will be in contact with you shortly.